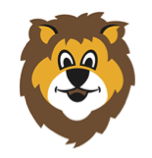 LION'S PROGRAM
Click here for the Lion's Den Application
***The application can only be submitted by the Cubmaster or Committee Chair
The Lion program is a test program that incorporates Kindergarten age boys into a Lion Den in a currently operating Pack. This program is currently being operated as a pilot program being tested by National BSA. The Five Rivers Council has been approved as a test Council for this pilot.
Goal Study the value and effectiveness of a new, Kindergarten-aged (Age 5 by Sept 1st) Scouting pilot program that will grow membership by expanding the current council pilot to other councils across the nation.
Why Research shows that child educational development begins by age 4 and as youth engage in the formal educational process at school, we want to support their efforts with Scouting's programs.
Participation The Council Membership Committee is currently developing a application/approval process for units that would like to participate in this exciting new program. Until this process is fully developed please contact your District Professional or your District Membership Chair and let them know of your interest. Please realize that the number of test units for the coming year is low and we may not be able to accommodate all requests.
Consideration for Participation There will be several factors taken into consideration for units to be approved to have a Lions Den in their Pack.
Must have a leader designated this year - they will need to participate in a Council wide training and program planning event (time and location TBA)

Unit must be financially sound - Lion's will not be able to participate in any fundraising activities

Unit must have an active program with consistent advancement

Unit must have consistent membership - this is not based on the size of the unit, but more on the stability of the membership of the unit.
What Do We Know We do not have the finalized information yet, it appears to be coming in June or July.
Parents will register but not pay, similar to Tiger program

Den will meet once per month and have a monthly activity (Pack meeting, District Event, Activity, Hike, etc)

Lion's will not be able to participate in fundraising events, shooting or overnight camping
Lion's will be able to participate in many events/activities that a Tiger can
There will be a parent/leader guide and a youth guide (with stickers)
Uniforming As of right now Lion Scouts will wear an activity uniform (T-shirt with Lion logo). There will be a neckerchief. At the end of the program a Lion Scout will earn a Lion badge for uniform wear. There is no indication where this will go on the uniform at this time.
Timeframe
Right Now - identification/selection/approval of units
Right Now - Application for units to apply to have a Lion's Den in their pack
June/July - Council wide training and program event for all approved units
Fall Roundup - Recruitment for Lion Scouts and Adult Partners
Conclusion of Fall Roundup - Begin operation of Lion Dens for approved units
The Five Rivers Council would like to welcome Mary Stearns as our Council Lion's Champion. Mary comes from the Thunderbird District and has served in many Unit, Council and District postions and is long time Cubber.
Each district membership chair is currently recruiting a Lion's Champion for their District.
***All of the information on this site is up-to-date with what we know. However as a pilot program that has not started yet, it is subject to change***
More information can be found at the National Lion's Page