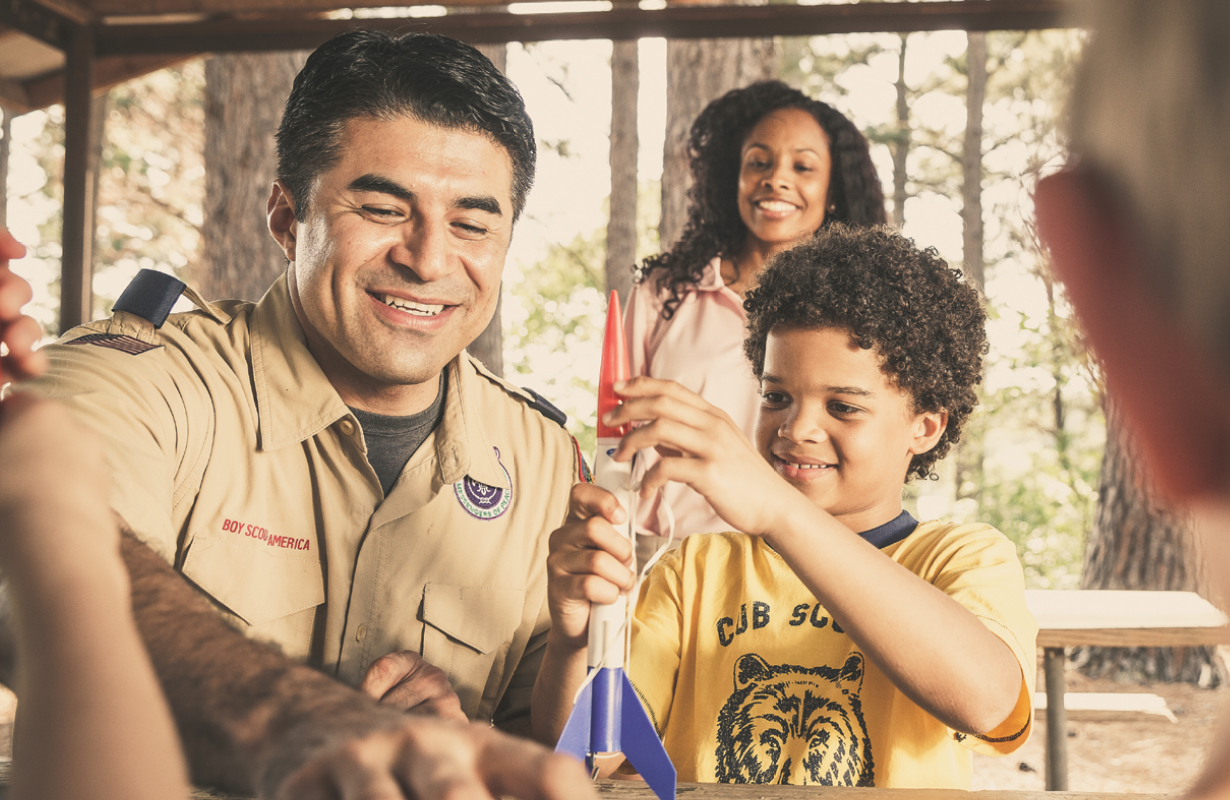 The Rocket Into Scouting program is designed to take our recruiting efforts to new heights. With a focus on fun, this program invites families in our community to experience the adventures that only Scouting can offer. The program leverages an activity that kids love (building and launching rockets) while showing parents that Scouting will foster their child's creativity, initiative, and sense of wonder.
Sign up for Scouting by finding the pack/troop/unit nearest you! https://beascout.scouting.org
This Fall, each of the four District's in Five Rivers Council will host an event where families will have a great time designing, building, and launching their model rocket TOGETHER. Keep an eye on the events calendar for the event in your District and then mark your calendar!
Call your unit leader, District Executive or Commissioner or call the Scout Shop and Service Center for more information: (607) 796-0699 - Happy Scouting!