Details: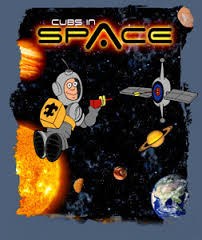 2014 CUB SCOUT DAY CAMP REGISTRATION
DUSHORE
"SCOUTING IN SPACE"
Day Camp is an adventure open to all Cub Scouts. Sessions run Monday through Thursday in parks central to the Districts. Scouts will participate in a wide variety of activities including games, crafts, BB Gun Safety, and Archery Shooting. Some camps include fishing and swimming based on facilities. Day Camp is more fun when you come with your Den, so start planning now for this summers adventure!
Cancellation Policy:
All refund requests must be made in writing by the payer, with a date and signature, and sent to the Council Service Center. A full refund will be issued if the written request is received at the Scout Store 14 days prior to opening day of camp. Refunds will not be issued for request received after the opening day of camp. Exceptions include: Illness of the Scout, Illness or death in the Scouts family, all other requests will be evaluated on a case by case basis.