Welcome to Williamson Road District

District Director: Melanie Moon
Field Office Address: 114 Pine Street, Suite 203, Corning, NY 14830
Phone Number:
Fax Number:
Email: melanie.moon@scouting.org
Welcome to the Williamson Road District portion of the Five Rivers Council website. We are excited that you've stopped by to learn more! The Williamson Road District is comprised of three school districts in PA - Southern Tioga, Wellsboro and Northern Tioga - and three school districts in NY - Addison Central, Campbell-Savona, and Corning-Painted Post.
Nearly 900 youth participate in our 40 Scouting programs including Cub Scouts, Boy Scouts and Venturing. We currently have 8 Unit Commissioners supporting our units by providing them with program support and coaching. The District Committee is comprised of 20 volunteers who work to support our units with resources for Training, Advancement, Camping, Activities and more.
The Williamson Road District has a meeting on the first Thursday of every month for all Cub Scout, Boy Scout, and Venturing leaders. Please join us in the cafeteria of the Williamson Road High School to discuss and plan District and Council events!
If you are interested in being a part of the District Committee or the Commissioner Staff, please contact me, Karl Ziegenfus, District Director and I will assist you.
Thank you for visiting us and good Scouting to you!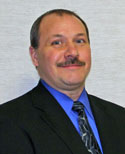 Key Volunteer Leadership
District Events